Veer Savarkar, much vilified, is now being mainstreamed as a lot many important voices are lending their weight in his favour, a recognition long overdue.
Defence minister Rajnath Singh and RSS chief Mohan Bhagwat minced no words in praising one of India's most heroic figures at the launch of a book in the Capital on Tuesday.
Savarkar is much maligned for submitting a mercy petition to Britishers while being jailed in dreaded Andaman jails but Rajnath Singh bluntly told his audience that it was no less than Mahatma Gandhi who had asked Savarkar to file the petition. The implied suggestion was obvious: If you criticize Savarkar, you are dared to heap abuse on Gandhi too!
BJP's IT cell chief Amit Malviya, burnishing facts in a tweet today, posted what Gandhi had said about Savarkar in "Young India" on May 18, 1921 (journal volume No. 3, issue 20):
Thus Gandhi wrote:
"The Savarkar Brothers' talent should be utilized for public welfare. As it is, India is in danger of losing her two faithful sons, unless she wakes up in time.
"One of the brothers I know well. I had the pleasure of meeting him in London. He is brave. He is clever. He is a patriot. He was frankly a revolutionary. The evil, in its hideous form, of the present system of Government, he saw much earlier than I did,
"He is in the Andamans for his having loved India too well. Under a just Government, he would be occupying a high office. I therefore feel for him and his brother. Had it not been for non-co-operation."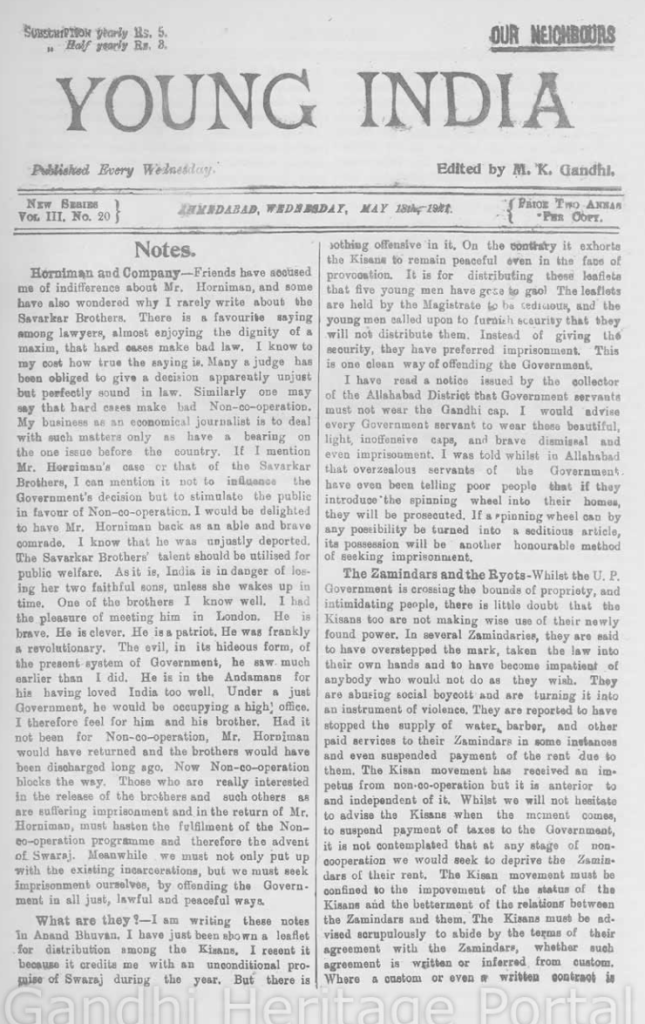 Dr Vikram Sampath, whose biography of the great man, has caused many acrimonious public debates, himself tweeted today, rubbishing those who are doubting if Gandhi ever asked Savarkar to appeal for mercy to Britishers.
"For the doubting Toms & asinine commentators, asking source etc pls refer "Collected Works of Mahatma Gandhi" vol 19, pp 348 & Vol 20, pp 368-371.
I hope u don't say Gandhi Ashram has doctored these letters.