One of my early tours was to Sri Lanka (2005) for a triangular one0day series, and (Sourav) Ganguly was unavailable because of a suspension for slow over rates—Jagmohan Dalmiya, the most powerful man in the BCCI at that time, said to me, `Greg would you like Sourav to go on the tour, we can organise it,' I said, `I don't think we should interfere in the process, plus it's an opportunity to look at Rahul Dravid and see what options we have.' Dalmiya was happy enough with that response, and so we went to Sri Lanka without Ganguly.
The team was a different place without Ganguly, but he became available again midway through the tour. I sat down with some of the senior players and asked whether they wanted him back, and they said `no, we don't,' but the selectors brought him back.
My relationship with Sachin (Tendulkar) was central to how 2007 played out. Earlier on, whether in how he fielded or some of our other conversations, he was very supportive.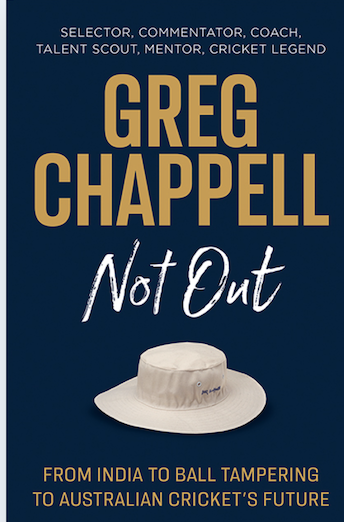 The breaking point for our relationship was in planning for the 2007 World Cup. We'd been to the Caribbean in 2006 without Sachin (injured) and we saw then how many of our players struggled in the one-day games when the ball got older and the pitches slowed up—in particular, the ball would stick to the wicket, a bit like in Sri Lanka, whereas in India it would still come onto the bat. So timing could be a struggle. This meant that we needed a quality player in the middle order to guide the innings in the critical phase between the early overs and the death. After the 2006 West Indies tour I had flown to the United States to see family, and during that time I though through the issue before concluding that the best thing for India would be to bat Sachin at No.4 in the order.
I acknowledge now that the idea, while sound in conception, was also tantamount to trying to move the Taj Mahal from Agra to Delhi. Sachin opening in ODIs was not just a batting position, but a national institution. A major issue I spoke to the senior players about, with an eye to the future, was the way that new players were treated when the came into the team. The atmosphere they walked into was terrible, as senior players disregarded their juniors, either taking no notice of them or actively making their lives difficult. So I sat down with Rahul, Sehwag and Sachin and said, "Guys this is unacceptable'.
Some of the team fractures were evident in the West Indies during the World Cup in January and February 2007 where our early elimination sealed the end of my tenure. During a training session, a couple of the senior guys were egging Sreesanth on to bowl bouncers at Ganguly, who was certainly never after a short ball workout in the nets. See bowled one and Ganguly gave an irate response, leaving the young bowler to ask `what do I do now', only to be told bowl him another one'. Ganguly just got angrier and angrier, and it summed up what we were dealing with.
Dhoni was really the only one with the self-confidence to move between the age groups a little. He was accepted into conversations with the senior players around the team and would say his piece. Dhoni was a real force for change and improvement in Indian cricket.
Overall India played 78 completed matches in all formats while was coach, and won 40 of them, with 31 defeats. We would three of six Test series we played beating the West Indies away but losing in Pakistan and South Africa. In ODIs we took part in 16 series or tournaments, including the 2006 ICC Champions Trophy and the 2007 World Cup, and won 32 games as against 27 defeats in that time. Of course, the first-round exit from the World Cup was to be the most indelible outcome of the period.
Over the next four years, with a less confrontational coach in Gary Kirsten, India took out both the inaugural Twenty20 World Cup in 2007 and also the ODI Cup on home soil in 2011. Much of the groundwork for these triumphs took place between 2005 and 2007. India could not have achieved what they did in those subsequent years without what had gone before.
Another great challenge that I was never able to overcome was to try to get Virender Sehwag to train more effectively and try to expand his game beyond what was an admittedly spectacular comfort zone. Sehwag really should have averaged 60 or close to it in Test cricket—he ended up averaging 49—particularly given he was playing such a substantial proportion of matches in India. But he was uncomfortable against the fast bowlers.
Over a number of conversations over the course of a year it got to the point where I said,"You're not really comfortable with fast bowling are you, Viru." He always talked in the third person, and said, `Sehwag is frightened of fast bowlers but fast bowlers are frightened of Sehwag'. He was right, too, because bowlers knew if they missed their mark he'd murder them. But he could have been so much more.
(Excerpts from Greg Chappell's new book Not Out  courtesy Mid-Day).