The United Liberation Front, Lashkar-e-Taiba by other name, has made it clear that they want non-Muslims to leave Valley in Jammu and Kashmir.
In a statement that they had issued on Sunday, the ULF says its members attacked three non-local Hindus from Bihar where they alleged 200+ Muslims were lynched by "Hindutva extremists" in last one year. It also claimed that four terrorists killed by CRPF recently in an encounter were civilians. They have asked Hindus to leave Kashmir or else face the consequences.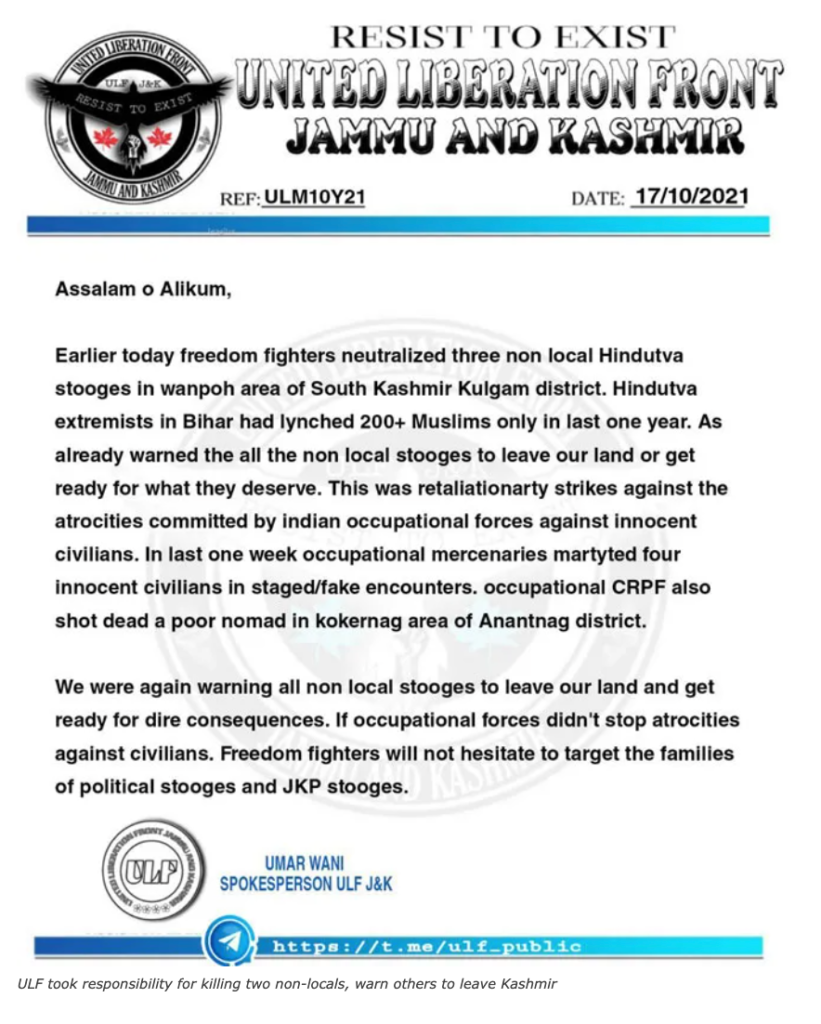 Several deaths have occurred in the Valley in the past couple of weeks. Hindus and Sikhs were mostly targets.
The perpetrator of Pulwama attack in 2019, Adil Ahmed Dar, has also vented hate against Hindus in a video released after the attack. He had referred to Hindus as "Gae Ka Peshab Peene Wale (The cow-urine drinkers).