Prime Minister Narendra Modi made a heart-warming gesture when he expressed his gratitude to the hundreds of workers who brought his dream Kashi Vishwanath Corridor project to fruition by bowing totem and then having lunch with them.
"They did not stop and in fact scripted success despite the many challenges posed by COVID-19. Today, I have got the opportunity to meet them and to take their blessings," the Prime Minister said. He added, "I would also like to thank our craftsmen, engineers, people of the administration and those families who had their homes here. Along with all this, I also congratulate the UP government, Chief Minister Yogi Adityanath ji, who united day and night to complete the Kashi Vishwanath Dham project."
UP chief minister Yogi Adityanath too joined the prime minister in sharing the lunch with the workers.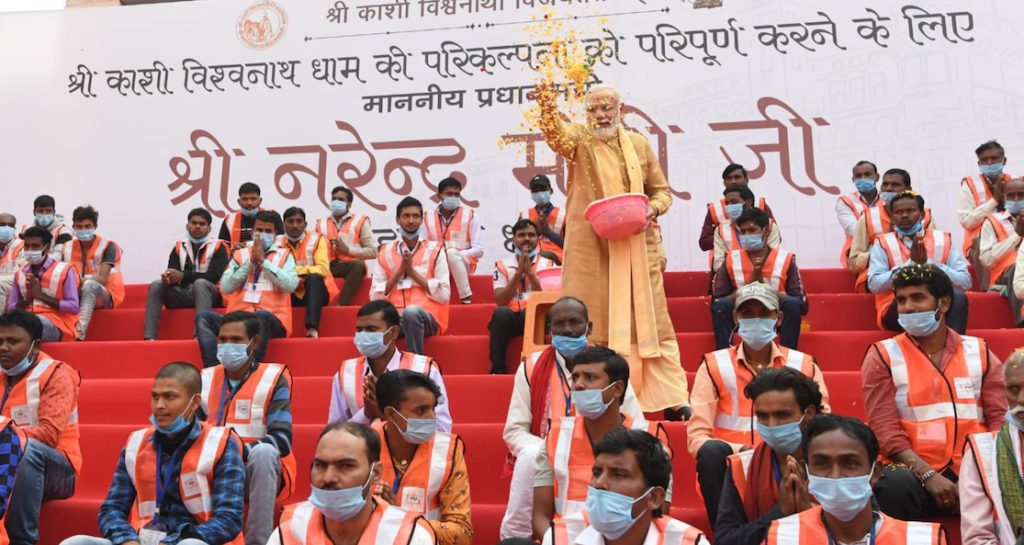 Before the inauguration, PM Modi showered flowers on the workers to express his gratitude towards them. Thereafter, he was also seen posing with them for a group photograph.