The Penguin Satyajit Ray library is like a new Sun emerging out of your terrace. It is a cultural masterpiece, a rare subject of art in today's changing climate.
The books – there a large number of them – are brilliantly designed and have loads of photographs and sketches by Ray himself. The entire collection is comparable to the hardbound Encyclopedia Britannica series that many buy because classics are meant to be stored even if millennials today increasingly veer towards Kindle versions.
There are too many of them to be reviewed and analysed and as a Bengali – as journalist and erudite author Sohini Chattopadhyay once remarked – I often wonder why I should read translations when I have read the originals in Bengali language multiple times.
But like we often remind ourselves that a Ray film is a Ray film is a Ray film, his works are brilliant pieces of work. I have seen a new India through his movies, seen him at work once in Kolkata's Tollygunge studio where he filmed Sakha Proshaka (branches and twigs) and loved almost all of his Feluda novels. So I love the Penguin library and feel it has great relevance, great significance.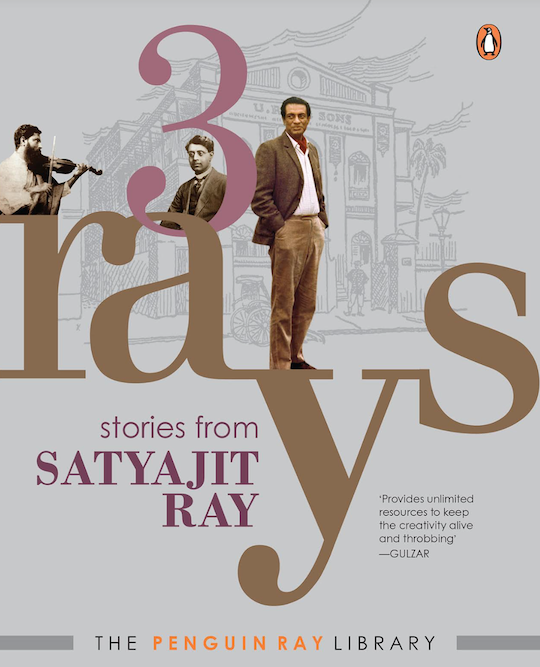 Yet, I would not start with the classic Pather Panchali or Feluda series but touch upon some of Ray's other interesting works. Khagam is a horror story by Ray about an atheist turned into a snake because he killed a pet serpent of a sadhu. Friends of the atheist had initially refused to believe that the man had been turned into a snake but eventually saw a huge skin with two arms and two legs hanging from a tree. In another story – set in Darjeeling that appears to be Ray's favourite haunt outside Calcutta (not Kolkata for him) – Ray describes an unnamed man who collects insignificant objects which have a terrifying history of a violent death. He calls the character Batikbabu (Mr Idiosyncrasy) and paints a brilliant story revolving around the pain and helplessness of the collector.
But one has to return to the master's classic.
Any work of Ray must start with his iconic Pather Panchali (Song of the road) and the scene where Durga, an adolescent sister, and Apu, her brother, run through slender white wispy kaash flowers to see a train. The two innocent characters gape at the train whose engine releases clouds of black smoke into the countryside, an iconic sequence in world cinema. Released in 1955, the movie, inspired by Italian neorealism, won an award for the Best Human Document at Cannes. It was a new cinematic voice emerging out of rural Bengal life dotted with multifaceted characters. Experts called it "an immersive cinematic experience, a film of elemental power". He called Calcutta his mother, his El Dorado. He worked for almost forty years and made 36 films, mostly known for humanism. Interestingly, 30 films were made entirely in Bengali and two documentaries partly in Bengali. Bollywood never inspired him though he liked Sholay and made only two films in Hindi.
And then, it is obvious that I would run through Charulata and the 1964 movie's brilliant portrayal of a lonely wife of a rich businessman. The framing of the film (read close-up shots) is arguably one of the finest cinematic techniques that distinguishes cinema from the theatre. And Ray, like many film auteurs, uses it magnificently in Charulata and also in another masterpiece, Nayak starring Uttam Kumar. In both movies, Ray admitted that there was no no better way than using the close-up to convey the inner life of Charulata, the lead character and Arindam, the reigning star. Look at the way Charulata observes the world through her opera glasses and Arindam gasps for breath in the dream sequence where he is sinking in the cesspool of greenpacks. Why would Ray work on such details? It is primarily because the close-up perfectly reveals the thoughts of the two characters. Andrew Robinson talks about such minute details in Ray's films in his brilliant biography, Satyajit Ray, the Inner Eye. The library of books will help readers understand Ray's eye for details and his sense of intimacy, and also Ray's approach to filmmaking.
I would again come back to the Penguin Ray Library and compliment the editors for creating the series for an altogether new set of readers. I remember what the Los Angeles Times wrote in 2015. This is what the daily said: "When graphic designer Satyajit Ray began shooting his first feature, a story of village life in his native India called Pather Panchali, his filmmaking experience was as a location scout. His 21-year-old cinematographer, Subrata Mitra, had never before used a movie camera. The novices' collaboration produced not just an extraordinary directorial debut but a landmark of world cinema and an unforgettable protagonist, the wide-eyed and perceptive boy, Apu."
And then, the daily said a year after Ray's death in 1992, the Apu Trilogy's original negatives, awaiting the long-overdue care of restorers, were among the casualties of a massive film-vault fire in London. Eventually, it was digitally mastered and eventually released on Blu-ray. The daily said it was important to work on classics and restore it for an altogether new generation. That is exactly what the Penguin Ray Library would do for the readers in India and abroad. It is not about repeating the works of the master, it is offering the works in a new bouquet, it is a refined representation.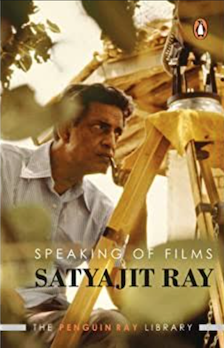 The books will also help readers understand Ray's thought process and why he became a leading figure of parallel cinema, a movement that rejected the song-and-dance escapism of Bollywood. A serious reading of the books will open up a wide range of his rigorously crafted characters and the way Ray shaped them for the silver scene through his lens. Eventually, all adding up to indelible details, staggering emotional power and some nuanced depth.
Why only films? Ray's deep regard for every character opens up a whole new world, a new sun. When he created Feluda, or Prodosh Mitter, a private detective, and put the character on the silver screen in Sonar Kella (Golden Fortress), viewers found it total entertainment, a joy to discover. Some of my friends watched it over and over again. His Feluda novels created magic, like Royal Bengal Rohoshyo (Royal Bengal Mystery), Badshahi Angti (Emperor's ring) and Baksho Rohoshyo (Mystery of the box). And in each novel, the young detective impressed many with his fast-paced action and mysterious twists and turns. For millions of Bengalis, Feluda continues to be their ideal investigator who is a thinking person. The Feluda series would appear as a novel in the annual edition of Desh, once considered Kolkata's top literary magazine. And each novel had all the excitement and entertainment. It was ideal for those seeking suspense, adventure, shocks and mysteries.
The Ray Library also helps people understand Ray's mind on cinema. Martin Scorsese described Ray's work as "treasures of cinema" that should be watched by "everyone with an interest in film". And then , Akira Kurosawa went further and put the most definitive stamp on Ray's films: "Not to have seen the cinema of Ray means existing in the world without seeing the sun or the moon." Ray's work was diverse, he was from a family of writers and social reformers who figured in the 19th-century Bengal Renaissance, and challenged British colonialists and their culture.
He was one of the greatest figures in post-war world cinema.
I am confident the Penguin Ray Library series will force a whole new generation to open up their purses and take the whole lot home. That would be a great experience, a fine moment to reflect on the master and his works.
(Shantanu Guha Ray is Asia Editor for Central European News (CEN). His book, Diamond Trail, published in 2019, traces the growth of India's diamond market and world diamond trade)