These broadly are the questions which could be on your mind:
If Aryan Khan didn't have drugs under his possession, why was he arrested; 
Why bail after bail plea by his lawyer is being denied by the Court when it is said to be a fundamental right of a citizen; 
Why Aryan only when every youngster out of five in our cities consume drugs;
FIRST
Well, Aryan has been charged under the NDPS (Narcotics Drugs and Psychotropic Substances) Act. All drugs cases come under this Act. As in cases of dowry, the onus is on the accused to prove that he is not guilty.
A case to remember is that of actor Arman Kohli who was arrested under the NDPS Act in August. He still languishes in jail.
In September, the Supreme Court, while overturning a bail granted by the Allahabad High Court in a similar case, said: "We are of the view that a finding of the absence of possession of the contraband on the person of the respondent by the High Court given to an accused charged under the NDPS Act holding that "reasonable grounds" for believing that the person was not guilty were to be established beyond doubt."
But why Aryan has been charged under the NDPS Act when he didn't have any drugs in his possession?
Well the law makes cultivation, consumption, abetting consumption, sale or transaction of narcotic drugs and psychotropic substances listed under the NDPS Act as crime. One could be sent to a rehabilitation centre or jailed up to a year, including a fine. 
In other words, an accused under the NDPS Act is presumed to have intention, motive and knowledge of the drugs-related crime.
SECOND
Applying for bail indeed is a fundamental right of a citizen. But granting it is not. Indeed, given the endless wait of an ordinary citizen in our Courts, it's some wonder that Aryan Khan is being granted hearings in such quick succession. There are undertrials languishing in our jails without hearing for years. They don't get a hearing in 24-48 hours as seems to be the case with Aryan Khan. 
Powerful and influential, on the other hand, hire top lawyers and bombard a Court with daily bail petitions as was the case with former home minister P. Chidambaram.
THIRD
So might be the case with youngsters in our cities. Rave parties and drugs might be a common occurrence. But this is a sobering moment for them and their parents. Even if you don't consume drugs, abetting its consumption could invoke this draconian act. And unlike Aryan Khan you might not be getting a hearing twice in a week.
Arrests happen because one falls foul with the law. The wide prevalence of a practice is of little help. It indeed is a fact that in many countries, law agencies look the other way in cases of drug violations. But it's also true that in some, drug-suppliers/smugglers could have death penalties invoked.
A 2015 article by The Economist claimed that 32 countries provide for capital punishment for such offenders. Six countries—China, Iran, Saudi Arabia, Vietnam, Malaysia and Singapore—are known to have drug offenders routinely executed.
It's no longer a secret that drugs and terrorism are intertwined. It sucks the money out of a country and hurts a nation in both manhood and livelihood. It makes criminals more powerful and bystanders a possible conduit. Every circle of personal contacts becomes a little hub. In a country as big as India, make it millions hub. 
Youngsters are known to have died due to overdose of drugs. The resultant depression makes many commit suicide. Stats tell us that what was 3,343 suicide cases in 2010, shot up to 7,860 suicides in 2019.
The United Nations estimate that India has one million registered heroin users. And this is just heroin—we are not yet talking of cannabis, opium, methamphetamine etc. According to National Survey on Extent and Pattern of Substance Use in India in 2019, some 2.26 crore individuals were consuming drugs.
Drugs costs are prohibitive and have increased manifolds in Covid-19 due to disruption in supply channels. A 100g packet of heroin gets sold for Rs 10,000. Border states such as Punjab, Jammu and Kashmir and Bengal are particularly afflicted. Compromised States are threat to entire nation.
SPARE A THOUGHT
Now spare a thought for our officers. NCB zonal director Sameer Wankhede has been dragged through the mud. Politicians, such as NCP's Nawab Malik, accuse him of "extortion" on the basis that he went with his family to Maldives on a holiday. He threatened Wankhede to put him behind the bars! 
And this is what we hear from Wankhede: "If he wants to put me in jail for serving the country, for working honestly and eliminating the drugs menace, then I welcome it."The officer now promises to haul the minister in Court.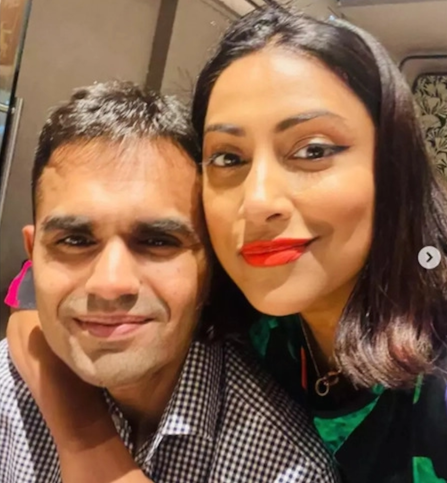 It's high time for our politicians are known to speak irresponsibly. Drugs in society is of little concern to them—VIPs though are lifeline. One wonders if Nawab Malik has had anything to say on absconding ex-home minister from his own party who allegedly demanded an extortion of Rs 100 crores per month!
Sooner or later, Aryan Khan would get bail. Perhaps soon enough given the frequency of bail petitions and his lawyers as high profile as Satish Maneshinde is, who incidentally also stood up for Rhea Chakraborty. Maneshinde is one of India's most expensive lawyer and his 10 minutes could cost a fortune to an ordinary citizen. According to a report, Maneshinde charges Rs 10 lakhs per day.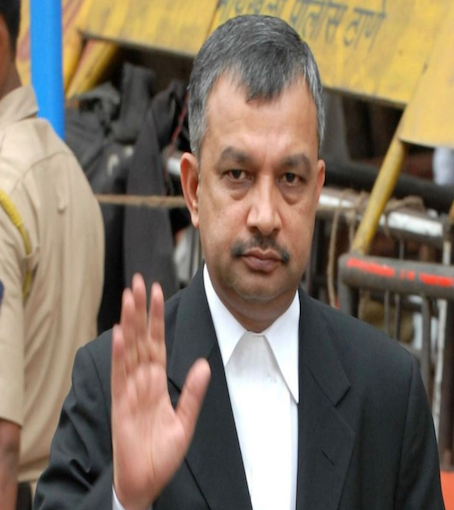 Yet supporters, on behalf of Rhea, could afford him. Maneshinde had also defended Sanjay Dutt in past. And yes of course Salman Khan too. It clearly means he doesn't make just guest appearances for Bollywood. 
And in case you don't connect two plus two, he was the special public persecutor in the Palghar Sadhus lynching case. In the past he took controversial Mumbai police inspector Daya Nayak's disproportionate assets case, bookie Shoban Mehta's match-fixing case and mafia don Chhota Rajan's wife Sujata Nikalje's infamous organized crime case. (The above brief on Maneshinde courtesy this link here).