The Karnataka High Court would resume the hearing on "hijab row" today.
The petition before them is to allow "burqa/hijab" inside premises of a few schools in Karnataka.
Let's say they allow Hijabs in schools.
So are we to believe that Convent schools would allow Muslim girls to come in Hijab?
Could this personal choice liberate a student from addressing a Principal and teachers as "Father" and "Sister".
Are we to believe that Muslim universities would allow Hindu prayers inside the campus?
What if a Jain student, son of an ascetic father, tomorrow wants to come to school naked?
And what happens in a court-room, if male and female lawyers come in dhotis and burqas?
What if our soldiers, in a blistering hot afternoon, assert their religious identity in clothes, and it's permitted as a case of individual choice?
What if a policeman has a problem with his uniform tomorrow?
Let's be clear about the issue in front of High Court today: It's not a matter of religious freedom but whether institutions are free to mandate their dress code within their premises: A Uniform
In any case religious freedom, in the guise of individual's choice, doesn't suit a secular Court.
(I chuckled at the words of Justice Krishna S Dixit on Tuesday: "For me, Constitution is Bhagvad Gita! – a religious euphemism!).
The repercussions aside, there are moral and practical reasons for the Court to take into account.
How does a Muslim girl, who doesn't want to go to school in a burqa/hijab, cope if all other fellow girls are on a religious identity mission? Won't she be ridiculed, abused and traumatized? Where's the individual choice here?
How do you make out if the girl in your classroom, worse, in the middle of an exam, is a bonafide one behind her veil?
And how does a Judge ascertain if Hijab is a necessity in Quran when even Islamic countries of strict orthodoxy, like Saudi Arabia, are not okay with it?
After all a Judge could be an expert on legality and well-versed with Constitution but he or she can't be a theocratic scholar.
How is it progressive, and championing individual freedom, when worldwide, for over a century, feminists are rooting to remove this symbol of oppression of women?
Those who have been languishing in jails of Egypt or Iran against coercive fundamentalism of Mullahs and autocrats?
At a base level, the honourable court could also look at multiple pictures in social media where all girls in these very schools, irrespective of their religious identities, have been following the uniform norm year after year.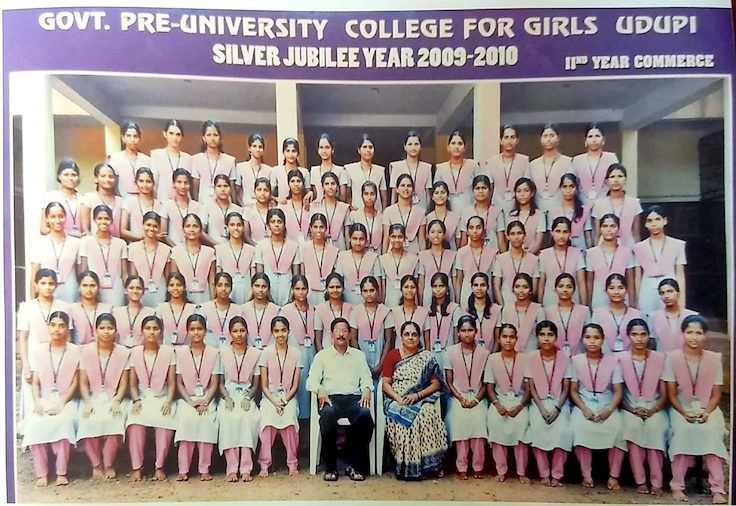 Now all of a sudden hell has broken loose.
Deep down we all know there is more to it than just a religious assertion.
What if it's revealed that there indeed was a fundamentalist Islamic organization behind this mischief?
The investigative Vijay Patel is also full on Devadatt Kamat, the lawyer in support of the Hijab cause, who is from Congress and indeed has been appointed as chairman of the Congress legal coordination committee for the UP election.
Patel has run a thread where it's established that Kamat was a lawyer for Mumbai Police in the Sushant Singh Rajput case.
He was also the lawyer for Mumbai Police in the TRP case against Arnab Goswami and Republic TV.
He was there for Shiv Sena and NCP in the Maharashtra government formation case.
All those who wish to foment trouble in India; between innocent students, their parents and society in general; need be exposed and punished.
And this exercise begins from our Courts.
The Courts haven't distinguished themselves in the Punjab security lapse of the prime minister by not letting the Executive do its investigation.
It's now a toolkit to foment trouble and before the State swings into action, throw the matter into the Court's spanner.
This country needs an iron hand from our judiciary and executive.
We must weed out the worms who are hell-bent on dividing this nation. 
(There are multiple other reasons which I mentioned in a piece recently. You could read it here).