Plucking of tea leaves in some of the selected tea gardens in Darjeeling is linked to an interesting tale of a fairy who is said to visit the gardens on full moon night and bless the leaves.
And that the fairy would also bless silent and impoverished girls working with the help of torches made of wooden stave with one end wrapped in cloth soaked in flammable substance.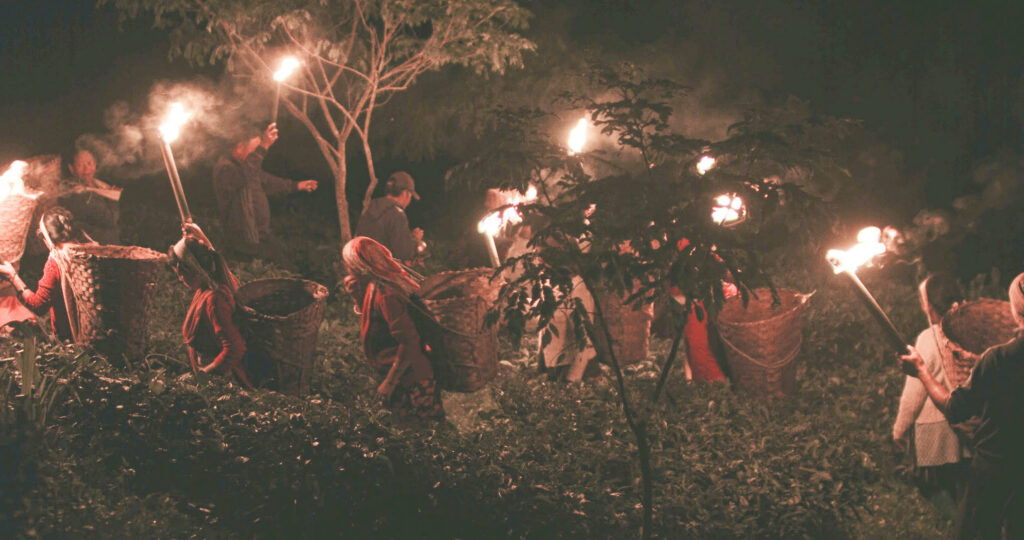 The fairy stays till the plucking exercise is on, and whispers in the ears of the workers for God's sake, don't pluck more, don't succumb to greed, because that never ends well.
Once the plucking is over, the fairy returns to her home in the clouds. That's it, plucking in the tea gardens on full moon night does not tell stories of mad kings, sad queens and wicked stepmothers. And no magic mirrors.
On paper, none of the fairy tales exist. Moonlit night plucking is an exercise to get some of the best quality leaves for a premium sale.
There are, of course, stories that remain hidden in the bushes.
The story of Shamsher Jung Bahadur Rana, the erstwhile King of Nepal and son of the warrior clans, is often narrated by veteran pluckers, all women. Rana was injured by a leopard and asked for pani, or water. Rana got the water and the tea estate got its name.
For full moon tea leaf plucking, special sections are selected beforehand. The exercise is carried out in the bushes planted at the highest elevation section of the estate. Why? The bushes receive maximum moonlight.
Planters say the plucking started at midnight, when all the nutrients are pulled to the desired place with transpiration paused for a while. The workers pluck barely a kilogram or two of pristine leaves. Planters and sellers claim moonlight teas are considered the most flavor-ful teas with unmatched aromas.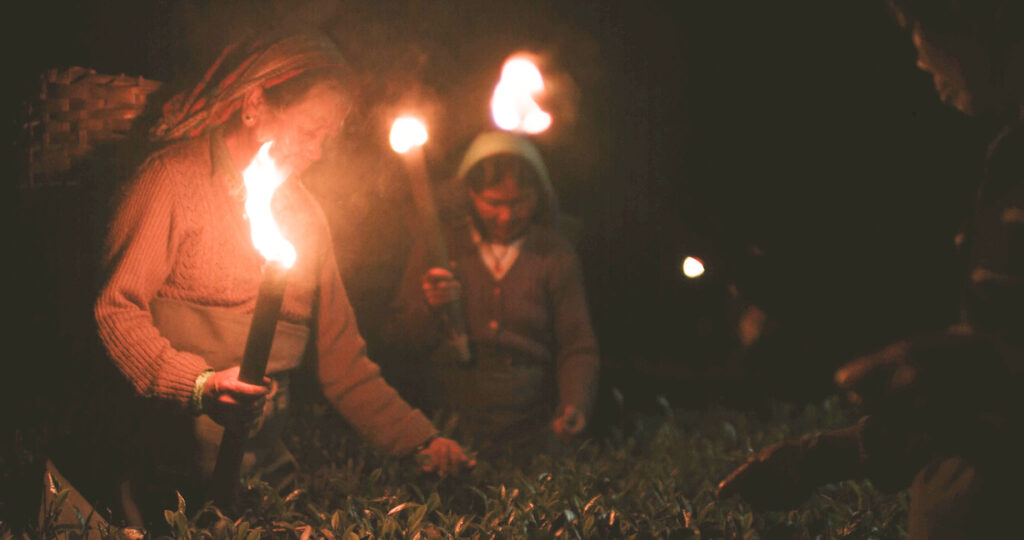 Besides, tea leaves are believed to gather large amounts of calcium, magnesium and some other vital nutrients from the soil during full moon. Tea processed from the leaves plucked on full moonlight is superior in flavour as it retains the nutrients and water content in higher percentage, it is an unique cosmic event
resulting in exquisite teas.
Only the silvery blooming buds and the two leaves are used to make this specialty tea, leaves processed before the break of dawn.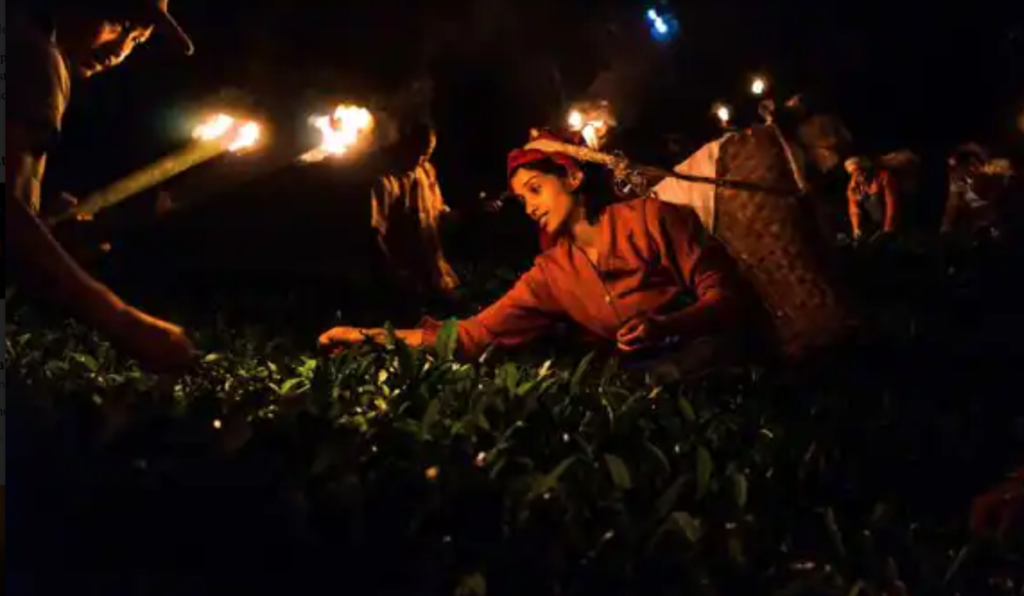 Moonlight plucking has evolved into a tea tourism event over the years, tourists from across the world are keen to watch this unique plucking process.
(Shantanu Guha Ray is a Wharton-trained journalist and award-winning author. He lives in Delhi with his wife and two pets. He won the 2018 Crossword award for his book, Target, which probed the NSEL payment crisis.)