They all four are all Punjabi baniyas with degrees from IIT and are the brand new poster boys of Indian corporate world. Well, the similarities among them are very uncanny. They are hungry for more and are in a no mood to rest on their laurels.
Gurugram based and Muktsar in Punjab born Zomato Ltd. founder Deepinder Goyal was recently in news. Goyal, the son of two teachers who founded his company Zomato in 2008, is a multinational restaurant aggregator and food delivery company. He first got the idea for an online service when, as a math and computer science student at the Indian Institute of Technology, he was particularly frustrated with a pizza order. His resolve strengthened after he graduated and joined Bain & Co., where he saw colleagues in the company cafeteria skimming the limited menu and talking longingly about food at nearby restaurants.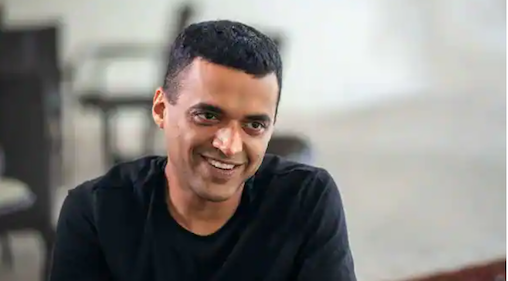 Deepinder Goyal and colleague Pankaj Chaddah started uploading menus of neighborhood cafes and restaurants onto the company intranet, with phone numbers. That was a huge hit with co-workers, driving a weekend venture they christened foodiebay.com. After his wife got a teaching job at Delhi University, Deepinder Goyal quit to pursue entrepreneurship full-time. Those who are close to him says that Deepinder Goyal, who completed his graduation from IIT Delhi back in 2005 with a Mathematics and Computing, is not ready to accept failures and that is the key to his steep rise in the highly competitive business world.
And 37 years old Bhavish Aggarwal's quench for more and more is really mind-boggling. A founder of Ola Cabs, Bhavish Aggarwal was included in Time magazine's 100 Most Influential People of 2018. Aggarwal was born and brought up in bustling Ludhiana. A topper in his school and college, he completed a bachelor's degree in computer science and engineering at Indian Institute of Technology Bombay in 2008. He started his career with Microsoft Research India as a Research Intern and later got reinstated as an Assistant Researcher. He began his career with Microsoft, where he worked for two years, filed two patents and published three papers in international journals. In January 2011 he founded Ola Cabs in Bengaluru. Once in an interview, he said that the idea for a cab company struck to him when he had a bad experience with a taxi, which led him to establish Ola Cabs in 2010. Ola Cabs has become the largest network of personal transportation options within India and has emerged as the most popular choice for many consumers in Indian cities. Yes, COVID-19, has hit his company Ola Cabs badly and he had announced a huge layoff of around 500 employees in a move to survive the economic repercussions of pandemic.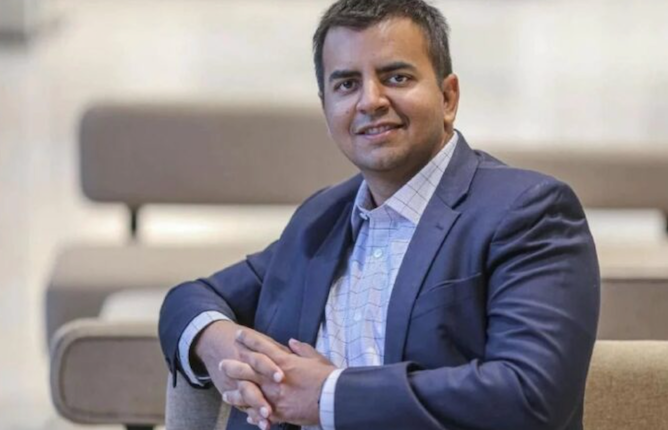 Meanwhile, Bhavish Aggarwal has establish Electric vehicle manufacturer Ola Electric too. It is now producing almost 1000 scooters a day.The company has setup its manufacturing unit, Ola Future factory in Hosur, Tamil Nadu. It is a 500-acre set up for the production of Ola's two-wheeler EVs and is said to have the capacity to produce 1 crore electric scooters per year.
And you simply cannot write-off Sachin Bansal, the co-founder of Flipkart. A Chandigarh born and again an alumnus of IIT, Delhi, Sachin Bansal is in news these days. Three years after starting Navi Technologies , Sachin Bansal is preparing for a big-bang Initial Public Offer (IPO) of the tech-driven financial services start-up which turned profitable in FY 21. Founded in 2018, Navi Technologies turned profitable in 2020-21, reporting a consolidated profit of Rs 71 crore. The company also saw a spike in income, as revenues grew to nearly Rs 780 crore in FY21 from Rs 221 crore in FY20. Bengaluru-based Navi Group is a financial services company which provides personal loans and home loans through Navi Finserv, and health insurance through Navi General Insurance.
And if you talk about Sachin Bansal, can you omit Binny Bansal? Both Chandigarh boys, not related to each-other have established Flipkart in October 2007. Like Sachin, Binny Bansal also an alumni of the IIT, Delhi. Both were former Amazon employees. Their company Flipkart initially focused on online book sales with country-wide shipping. Flipkart slowly grew in prominence and was receiving 100 orders per day by 2008. In 2018, Bansals exited Flipkart following the Walmart deal. After selling their stakes in Flipkart to US giant, Bansal duo had earned over Rs 6, 700 crores each.
Binny is currently an anchor investor in the venture firm 021 Capital which focuses on investing in the fields of Biotechnology, Agritech, and the Internet. It is said that he would make a big ticket announcement related to his brand new venture sooner than later.