(Nirmal Jit Singh Hoon, once arguably the richest NRI, went to Supreme Court asking for probe in Corruption in Judiciary at the ripe age of 90. Three years later, in 2015, he recounted his personal experience of Netaji Subhas Chandra Bose which incidentally was penned by Veeresh Malik for Times of India whom readers of NewsBred would be familiar with. In 2015 Nirmal Jit Singh Hoon was one of the few alive who had interacted with Netaji Subhas Chandra Bose. He later commissioned his loyal to investigate Bose' so-called death in Taiwan. On Netaji's birth anniversary which falls today, it demands our attention. As for Nirmal Jit Singh Hoon's colourful life, it could all be read here.)
Good Morning everybody! I want you to listen to me, please, speaking about Netaji, I am 93 years old, so you may have to listen carefully.
If there was two main things I learnt from Netaji, they were –
1) to keep quiet about oppression is worse than being oppressed.
2) regardless of what you wear, you must always be presentable.
Regardless of your wealth, social status, class, caste, religion, anything – both these attributes are very simple to follow so that is my only request to people present here – please take time out to be presentable and please always speak out about oppression. There is no excuse for not following these simple guidelines. If you want to be taken seriously by the world, then these are the two most important weapons in your armoury. Look at the history of successful revolutions and change as proof.
And now you all also have the internet to speak out on.
In my youth, we had to print and smuggle pamphlets at risk to our lives, all we have to do now is use a keyboard, even I have learnt to do so therefore this speech will also be on my blog.
Now let me tell you about my personal experiences with Netaji Subhash Chandra Bose.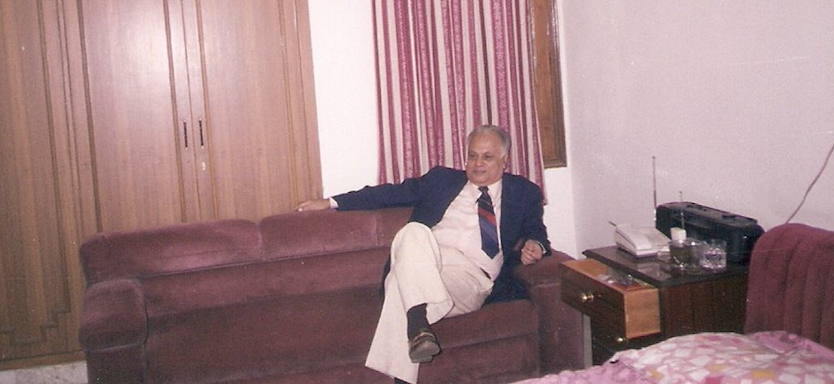 I was born in 1922, and grew up in Amritsar, and then Lahore. The Bengal – Punjab axis is as old as the hills and rivers and trade, there were more trains between Punjab and Bengal than anywhere else, and it was but natural that while growing up, many of us in Punjab were exposed to Netaji's brand of freedom fighting. It was even more so in my case because Netaji's best friend in Congress and associate in forming the Forward Block, Sardool Singh Kavisar, was my maternal uncle and Baba Khaddak Singh, who was an even more firebrand freedom fighter, was a regular visitor and inspiration.
In fact, I got admission under scholarship in the famous Government College of Lahore after Matric only because NetaJi put in a good word for my brother Ranjit and me with Sir Eric Dickenson, the Principal, who was Netaji's good friend in England when they were both preparing for the ICS.
But before that, I had been to Calcutta, in 1939, with my uncle, Sardool Singh Kavisar, for the formal launch of the break-away faction of the Congress, the Forward Bloc. Well dressed in tie and jacket, nevertheless, I was instructed to join the "Ingrej Bharat Chodo" agitation at Woodburn Park, and about 300 of us, including 80-90 teenagers, were arrested by the British Police and all of us beaten black and blue, horse-whipped on our backs and when we fell down, kicked on our spines.
I can still show those marks, and it hurts in winter.
But let us be fair – when Sarat Chandra Bose, Netaji's elder brother and a famous barrister, took this issue to the then Chief Justice of India, Lord Derbyshire, we were released immediately, with strictures against their own British Police, and fully agreeing with Sarat Chandra Bose that whipping Indians would only increase the chances of violence in response.
This is where I think that India has failed its own people after Independence – the Justice Delivery System, call it judiciary, police, government, even the quasi-judicial people, all of whom are existing as public servants and essentially on tax-payer expenses, have in many ways become much worse than what it was like in Netaji's days. If you look at India's histories, whether it was the evolution of the Marathas or the Sikhs or the formation of the Indian National Army, the response to injustice by rulers in India has always been because of the kind of malpractices one sees in today's justice delivery system.
Which is also why it seems that countries like Pakistan, Bangladesh and Burma have honoured the Indian National Army and its volunteers were rehabilitated but in our own India, the system here seems to have tried its best to make all traces of them and their history vanish. Down to the simple fact that there is no transparency on the fate of my guru, Netaji.
So now let me speak about my personal experience on this subject.
After Partition, I landed up penniless with only the clothes on my back in Calcutta, and started working as a common labourer, carrying sacks full of scrap at Loha Hatti near Howrah Station. As Punjabi refugees, we were welcomed by our Bengali brothers, who apart from helping us in the basics of food and shelter, also gave us most importantly the option of working and prospering, for which I can only thank them.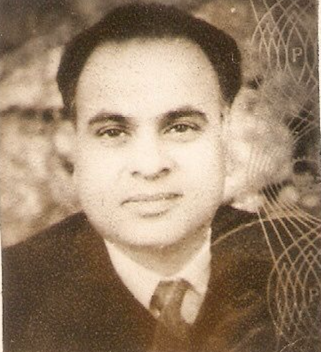 Within one year of Partition, also thanks to the education that NetaJi's blessings had bestowed on me, I was a big scrap merchant and had also married an equally well educated Bengali lady, who passed away a few years ago. Just by the way, she had worked her way up to the highest level in the Courts in the British Government.
Both my sons are also well placed lawyers in England, while my youngest, a daughter, is a doctor. While I fight Court cases in India and am accused of Contempt of Court for calling judges corrupt, in English Law the concept of contempt of court has been buried. But in India, our judiciary continues to find strength in these age-old historical concepts that it can not be criticised, and that is at the root of all that was wrong and is wrong in India, something that Netaji would never have accepted.
Back to history. By mid-50s I was traveling all over the world, buying and supplying scrap to people from almost every country, and had my own main offices in Japan and Canada, in addition to Calcutta. I even had my own private airplane to move around in. I was probably the richest NRI before the term NRI had been formalised. I even bought the biggest British trading company in India, Turner Morrison of Calcutta.
But the question of where is Netaji, because of whom I was and am what I am today, remained in my mind. What was the value of all that money and the 2nd biggest castle in England, let me tell you, the movie Cleopatra starring Elizabeth Taylor and Richard Burton was shot in my palace, what was the value if the person, Netaji, who had given me the means to reach here, was not around and his whereabouts were a mystery?
So, I commissioned some loyal people I knew in Japan, and they had friends in Taiwan and Russia and China and Mongolia, and they went to the airport where reportedly NetaJi's plane had crashed, and they came back to me and told me, sorry Sir, your man did not die in Taiwan, he left here alive and then he has vanished somewhere.
I have lost count of how many times I tried to share this information with the Indian Governments. But the Government of India, in its wisdom, continues with this story that Netaji perished in Taiwan, at Taipei Airport?
There is nothing more untrue than that fiction.
Today, on Netaji's birth anniversary, all of you are gathered here and if you want to do something for for India, for Netaji's memory, for the people of India not getting proper governance, if you want to listen to the voice of one of the last people left who can say that he knew Netaji personally, then do just one thing – follow his advice. Raise your voice against the oppression that is overtaking every sphere of the justice delivery system in India and do it in a presentable way so that the world will take you seriously.
I thank you for listening to me and once again repeat –
1) to keep quiet about oppression is worse than being oppressed.
2) regardless of what you wear, you must always be presentable.
God Bless you all and more than that, God Bless India, the best country in the world to be young and free. Now go and make that happen!"
(Veeresh Malik was a seafarer. And a lot more besides. A decade in facial biometrics, which took him into the world of finance, gaming, preventive defence and money laundering before the subliminal mind management technology blew his brains out. His romance with the media endures since 1994, duly responded by Outlook, among others.)