A top restaurant owner in Southampton, who knows Rishi Saunak personally, says he is confident that the British PM would handle some of the most contentious economic issues facing the United Kingdom.
Curry king Kuti Mian, who was born and bred in Bangladesh, owns Southampton's top eatery, Kuti's Brasserie, where Sunak worked as a waiter during his school days.
"It was in the late 90s when Sunak used to be at a boarding school and worked at my outlet during the school breaks on Fridays and Saturdays. He was a genial boy and very hardworking. He handled the guests extremely well," Kuti Mian told a Bengali language news channel.
Sunak, born on May 12, 1980 in Southampton, studied at Stroud School, a preparatory school in Romsey. He read Philosophy, Politics, and Economics at Lincoln College, Oxford, graduating with a first in 2001. During his time at university, he undertook an internship at Conservative Campaign Headquarters. In 2006, he gained an MBA from Stanford University, where he was a Fulbright scholar.
"He was extremely humble, and very serious at work, that's how I know him. He was such a wonderful boy. He worked for two days a week but left a genuine impact on the staff and guests at my outlet," Mian added.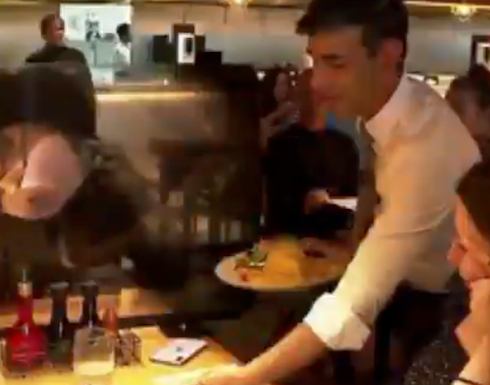 Sunak's father, Dr Yashvir Sunak, was Mian's personal physician. "We have known each other for over four decades. His father was a genial person and he took care of me when I felt terribly sick and got admitted to a hospital. There were other doctors but Yashvir developed a bond and took special care," remembered Mian.
"I also met NR Narayana Murthy (of Infosys) and interacted with the Indian billionaire on a number of occasions. The two families bonded extremely well. I love interacting with them at my restaurant."
Mian told the channel that UK's current generation and generation next needs to learn a lot from Sunak's educational background, and more importantly, his hard work.
"It is a proud moment for all the ethnic minorities in the UK, Sunak has made us proud. The ethnic minorities have a lot to learn from Sunak's success," said Mian.
(Shantanu Guha Ray is a Wharton-trained journalist and award-winning author. He lives in Delhi with his wife and two pets.  He won the 2018 Crossword award for his book, Target, which probed the NSEL payment crisis.)