The presence of Simone Tata during the last rights of Cyrus Mistry, the former Tata group chairman, caught the attention of all those who follow the Indian corporate world since long. The wheelchair-bound Simone Tata, 92, was there at Mumbai's Worli crematorium for almost one hour. She was perhaps the only member of Tata clan to be there at crematorium.
Simone is the step-mother of the Tata group chairman emeritus , Ratan Tata. And it is debated as to why Ratan Tata, the step son of Simone Tata missed the last rites of Cyrus Mistry despite their bitter ties.
 After really long time, Simone Tata was visible. She was chairperson of Trent Ltd. She was born and educated in Geneva, Switzerland. Travelling to India as a tourist in 1953, she met Naval H Tata whom she married in 1955 and settled down in Mumbai permanently. Naval's first wife was Soonoo; they had two sons, Ratan and Jimmy. The couple separated in the mid-1940s.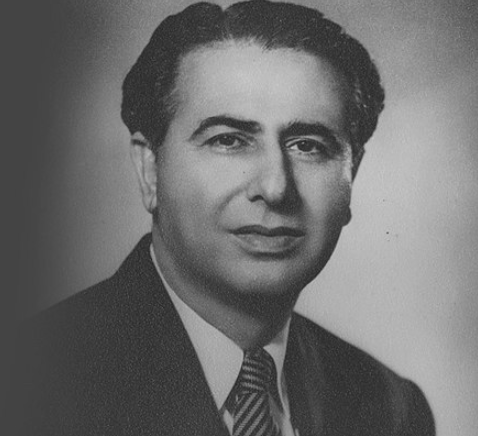 A shareholder in Tata Sons and several other Tata companies, the reclusive Jimmy Tata is a trustee of Sir Ratan Tata Trust, a position he inherited after his father Naval died in 1989 in accordance with his will. Though a shareholder in Tata Sons and several other Tata companies, Jimmy Tata never was interested in business. As per reports, he never kept a mobile phone, and newspapers are his only source of information. Even then he is aware of every development of the Tata group. Jimmy Tata lives a quiet reticent life in a humble flat in Colaba.
In 1996 Trent was created, under which successful department stores under the brand name, Westside has been created.
Simone Naval Tata, nee Dunoyer, was born in 1930 and brought up in Geneva, Switzerland and graduated from Geneva University. Simone and Naval are the parents of Noel Tata.
Noel Naval Tata is the chairman of Trent and Tata Investment Corporation, the managing director of Tata International, and the vice chairman of Titan Company and Tata Steel.He is the half-brother of the ex-chairman of Tata Group, Ratan Tata and Jimmy Tata.He began his career at Tata International, the Tata Group's arm for the products and services offered abroad.
In 2010-2011 it was announced that Tata was to become managing director of Tata International, the company dealing with the overseas business of the $70 billion conglomerate, raising speculation that he was being groomed to succeed Ratan Tata as the head of the Tata Group. He is married to Aloo Mistry, the daughter of Pallonji Mistry, who was the single largest shareholder in Tata Sons (the Tata Group's holding company).
Returning to Simone Tata, she joined the Lakme Board in 1962 when it was a minor subsidiary of Tata Oil Mills, as managing director in 1961, rising to become its chairperson in 1982 and served as Non-Executive Chairman of Trent Ltd. until 30 October 2006. She was appointed to the board of Tata Industries in 1989.
Seeing growth in the retail sector, in 1996 Tata sold Lakmé to Hindustan Lever Limited (HLL), and created Trent from the money it made through the sale. All shareholders of Lakmé were given equivalent shares in Trent. The Westside brand and stores belong to Trent. If we are talking about Simone Tata, it is important to remember her husband, Naval Tata as well. Very keen hockey buff, Naval Tata (30 August 1904 – 5 May 1989) was an adopted son of Sir Ratanji Tata and a noted alumni of the Tata Group. He was the father of Ratan, Jimmy and Noel Tata.
The Naval Tata Hockey Academy in Jamshedpur is a Joint Initiative of Tata Trusts and Tata Steel and is named in honour of Naval Tata's contribution to the development of hockey in India.Naval was born in Surat. His father, a Spinning Master in the Advanced Mills at Ahmedabad, died in 1908 after which the family relocated to Navsari, where they lived modestly. His mother's income was derived from embroidery work.Young Naval was later boarded at the J. N. Petit Parsi Orphanage by family friends, in an effort to help support them.
In a fortunate turn of events, which changed Naval's fortune and life, Navajbai, wife of Ratanji Tata, adopted him from the orphanage. Naval was 13 when he was adopted by Lady Tata. Naval later graduated from Bombay University in Economics and proceeded to London for a short course in Accounting. He never forgot his past and once remarked:"I am grateful to God for giving me an opportunity to experience the pangs of poverty, which more than anything (else) moulded my character in later years of my life."
In 1930, he joined the Tata Sons as a despatch clerk-cum-assistant secretary and soon rose to be the Assistant Secretary of Tata Sons Ltd.In 1933, he became the Secretary to the Aviation Department and five years later, he joined as an executive in the Textiles Department. In 1939 he became the Joint Managing Director of the Tata Mills — the controlling company of the textile mills run by Tatas and became its Managing Director in 1947. On 1 February 1941, he became a Director of Tata Sons. He took over as the Managing Director of Tata Oil Mills Co Ltd in 1948. He was also the chairman of the Ahmadabad Advance Mills, a Tata Group company based at Ahmadabad.
Over the years he became Chairman of the other textile mills and the three electric companies. From an active director he later became the Deputy Chairman of Tata Sons. He was directly responsible for the management of the three Tata electric companies, the four textile mills and the Sir Ratan Tata Trust. He was the longest serving colleague and close associate of JRD Tata on board of Tata Sons. He was President of Indian Hockey Federation for fifteen years and was at helm when Indian hockey team won Olympic Gold in 1948, 1952 and 1956. It speaks volumes about the personality of Naval Tata that he had given total freedom to his wife to grow in life. Alas, other male members of Tata clan can learn a lesson from him.