The lead in Indian Express today is on Char Dham road project.
The newspaper has gone to length, spilling over two pages, with another half the length on Page 15 on the matter.
It's interest is in the Justice DY Chandrachud-headed Supreme Court bench taking a call if the Char Dham road project be allowed to be widened by a metre and a half.
Indian Express clearly doesn't want it to happen for it has described this project of Centre as a "vanity project."
Locking horns in apex court is an NGO (Citizens for Green Doon) for ecologically-sensitive Himalayas against Centre which stresses military mobility in view of growing threat of China.
Centre's point is simple: Uttarakhand shares a 345-km long border with China.
The hostile neighbour, at the worst turn in half a century, is ramping up its fortifications across the border.
Indian army needs mobility on its hilly roads which needs be two-way or traffic jams would devastate national security. Stop-and-start vehicular movement causes delay of six hours or more.
Imagine a nine-metre long supersonic cruise missile like BrahMos, carrying a payload of 300kg, on the edges of a frayed road. Each one missile costs upward of Rs 30 crores and any slip could wipe out half of our Himalayas.
So all Centre wants is the road to be widened to 7 metres from the present Supreme Court prescribed limit of 5.5 metres.
As per the defence ministry's application in Supreme Court, "for speedy mobilization, the roads must be wide enough to have sufficient space for two vehicles to cross each other and not go off the road and be bogged down on the un-tarred shouldered off the road."
But the environmentalist lobby in the form of NGOs, and like-minded newspapers such as Indian Express, are hell-bent on stalling this extension of a metre and a half. They put the mask of environment to stab India's safety but won't bat an eyelid when it comes to, say stubble-burning around Delhi.
By the way, this NGO is fronted by lawyer Colin Gonsalves who is also representing 6,000 Rohingya refugees in Jammu to prevent their deportation back to Myanmar.
A little background would help.
In 2016, prime minister Narendra Modi laid the foundation for the project, a 900-km long all-weather system of national highways connecting the Kedarnath, Badrinath, Gangotri and Yamontri in Uttarakhand. The project was branded as Char Dham road.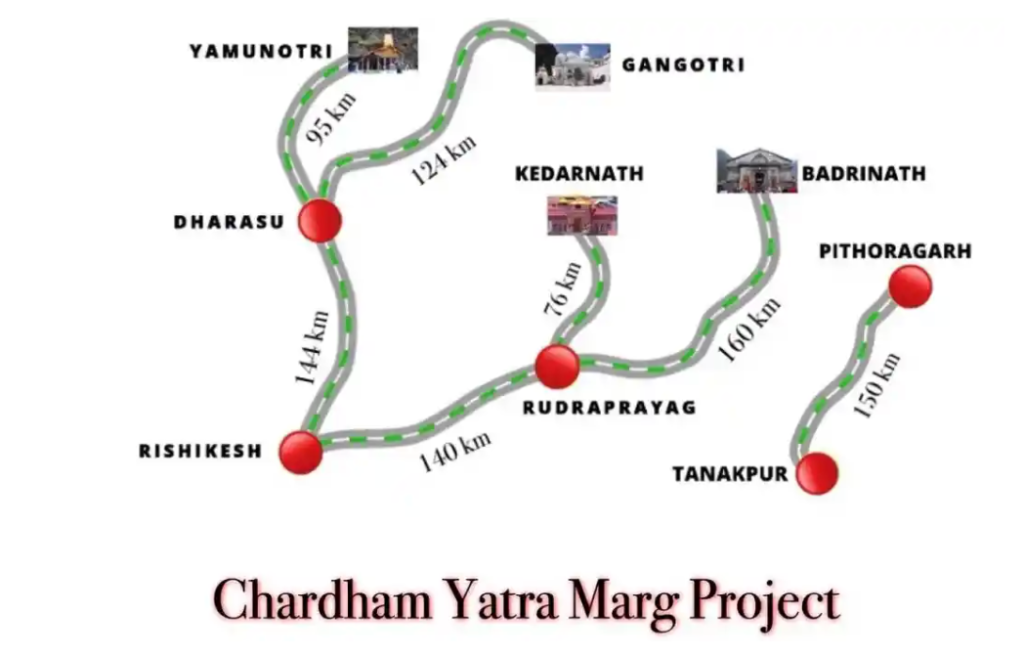 The 2006 Environmental Impact Assessment (EIA) notification paralyses any project, real or imagined, for it has to clear various committees and assessment reports, not to speak of legal wrangles in wait. It's a tool for both genuine and fake environmental champions.
Those who don't want India to be safe, or lakhs of jobs to be created, for business to flourish, for India to do well, for Hindus to spot a glimmer of renaissance, have an ace up their sleeves in the EIA notification.
(When Congress' Sonia Gandhi speaks, which she rarely does in public, the significance of Modi government's move to amend EIA, could easily be understood. See below.)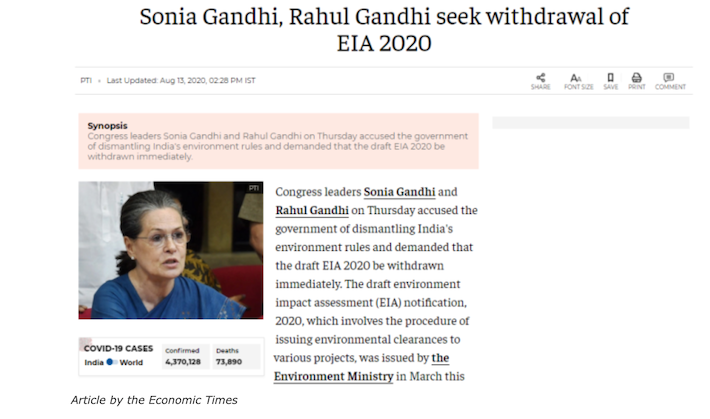 In order to work around this problem on Char Dham road, the Modi government labelled it "civil works"—perfectly permissible without falling into the cross hairs of EIA invoked by NGOs, newspapers and India's courts.
It breaks down the 900-km long project into 53 separate "civil works" and braces itself for innumerable bureaucratic nightmares and massive loss of times as long as the project comes to fruition.
But the widening of the road—from permissible 5.5 metres to 7 metres—has put the environmental lobby in motion. They would not let it happen in the name of environment, never mind if India is broken up by its enemies.
Who are we to know if China and Pakistan are not funding environmentalists and newspapers, and casting a spell on Courts, in order to achieve their nefarious designs?
Is Modi government a fool to insist on an extra 1.5 metres for a "vanity project" as Indian Express put it?
Isn't it a fact that Indian army has been using these roads post 1962-war with China?
Isn't it common knowledge that so sensitive is the region to India's security that Indian army has multiple zones along the Nelong Axis, Mann Pass, Rikhim Pass, Niti Pass and Lipulekh Pass along the Indo-China border?
How is supplying ration, clothes, equipment and moving heavy artillery feasible on single roads on hills against an enemy who is pressing down on our flanks?
It's no mere co-incidence that anything which brings Hindus together, i.e. its religious chapters, invariably gets dragged down in the name of environment while glaring excesses in other matters isn't even mentioned.
Char Dham Yatra is essential to a Hindu psyche. All these four sites are to specific deities. Gangotri is for Goddess Ganga, Yamunotri for Goddess Yamuna, Kedarnath for Shiva and Badrinath for Vishnu. It's said to be the gates to salvation or Moksha.
India is hostage to this lobby of environmentalists, newspapers and NGOs who are whipped into action by their masters who are inimical to India's well-being. And these masters abound in West, Islamic, Leftist and Sino-centric zones. They all have come out of closet because a Hindu renaissance is on the horizon in Modi Era. It just tells you that we are breathing in a snake pit. And all Indians need to combine to grab them by the hood.