There are train journeys that you know will begin and end well when the young cab driver early in the morning is Shravan Kumar. On the way to the railway station, our young man tells me about his experiences with different types of passengers, and how they react to his name.
At Nizamuddin Railway Station, my train is on the island Platform 4 and 5, which typically entails a hike on the overbridge. My preferred route, however, is to go to the North side of Platform 1, cross using the path made out for hand-carts, and then walk some more to the same North side entry of Platform 4 and 5. This time there was a long goods train blocking that option.
A gentleman who looked absolutely like the security personnel in civvies that he was, strolled up and asked if he could help me – and carried my suitcase all the way back the long way up and around.
While boarding 2AC, I could not help but notice a largish group of about 50-60 young people, all wearing track suits of a particularly strong government department, also waiting to board the same train. It reminded me a lot of how it used to be when we travelled as a group when we were cadets. They were with us till Vadodara, after which they were off to attend a conference, being held at the Statue of Unity, on the Narmada. At Vadodara, they all became serious and lined up, because their Instructors were travelling 1AC.
My train for Goa left the platform dot on time, and a comfortable journey was on the cards, when within the first few 100 metres I realised that all 8 wheels of this particular refurbished 11 year old 2AC LHB Coach were probably new and perfectly round. This is important, because even one wheel that is slightly eccentric or has a flat patch or a wheel set that has anything off, can make a journey miserable – especially at high speeds. As a result, even at sustained high speeds, the coach was on song all through. Which is essential, because the turns and twists of the Vasai to Panvel line and then the Konkan Railway come at night on this train, and a comfortable sleep can be ruined if the wheel set is improper. As things transpired, I slept through the night, without being woken up by high-speed vibrations.
भारतीय रेल at its best.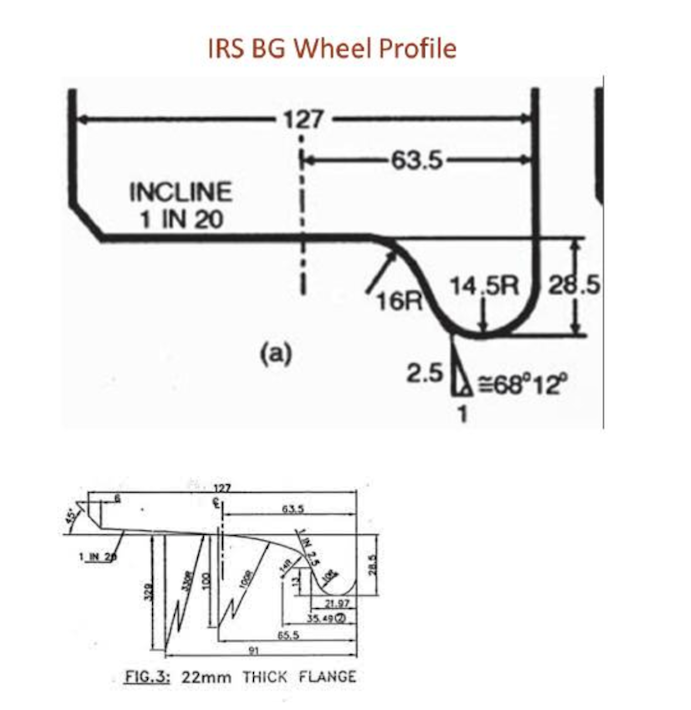 During the day, I had for company people from a mountainous border State, whose first point information on some matters was of great interest to me.
Fuel prices did not matter up in her mountains, they said, because people had been more or less weaned off cooking gas cylinders. Renewable energy options and reliable electricity did the job. Induction cookers, especially, were a boon at higher altitudes where everything took a longer time to boil. Battery operated jugaads, built more for torque and less for power or speed, were visible everywhere – mostly on 3 wheels.

Recruitment for the uniformed services, military, para-military, healthcare and likewise, was the big opportunity for both genders. They were able to convince parents in village after village to ensure that not just the boys, but also the girls, moved into something more productive than shop-keepers, tourism workers or civilian jobs for the early years of their working life. That they should get jobs which take them all over India, at the very least, and they can always return to their roots afterwards.

The advent of broad-gauge railway lines as well as better roads was certainly good for them, and their point of view on the way city-dwellers were bringing their tunnel-vision environmental concerns were apt – let the local people decide what is good for them, is how it is all over the world. If there are a few spur highways and railway lines, as well as a higher altitude ring road plus railway line, then what is good for the cities is good for the mountains too.
On religious tourism, which has been helped in no small measure by better communications as well as cleaner financial transactions directly between customer and provider, their input was that the connection between sustainable practices and tourism was their contribution – especially since alcohol or other "bad tourism" were not the draw. The increase in using local produce for everything from "prasad" to "langar" to food at restaurants had to a large extend countered the attack by a popular brand of maida strung into long pieces, boiled in water.

Finally, the point that India began and ended at its borders, rather than in the middle, was brought out clearly, yet again. In multiple ways, the Indian or Indic ways of life, as different as collages on a blanket made of different colours and fabrics, were all because the border States did their best to keep the marauders at bay.

The huge benefit of travelling by train, is not just meeting different people, but also looking out of the windows into Bharat which usually begins within minutes of leaving any large railway station. Unlike when you travel by highways—where new cities mushroom—or by air, Bharat is going about its work mostly undisturbed by what the cities think that Bharat should do, and that is the big take-away on which the next article shall expand on.
Veeresh Malik was a seafarer. And a lot more besides. A decade in facial biometrics, which took him into the world of finance, gaming, preventive defence and money laundering before the subliminal mind management technology blew his brains out. His romance with the media endures since 1994, duly responded by Outlook, among others.
A survivor of two brain-strokes, triggered by a ship explosion in the 70s, Veeresh moved beyond fear decades ago.